Make Resurfacing Great Again by Mr. McMinn
Friday 20th January 2017   Make Resurfacing Great Again!
This InaugurationDay, Mr McMinn says 'Make Resurfacing Great Again', pictured here with Joseph Daniel (McMinn Centre Director of Research) and Terry Smith (Managing Director of Jointmedica).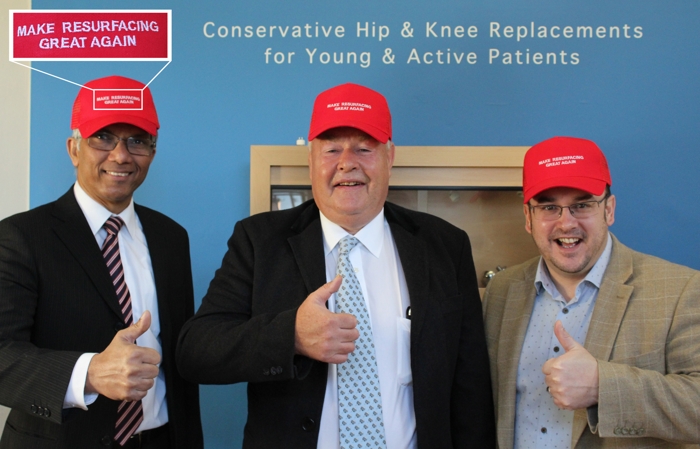 (Left to Right: Joseph Daniel, Mr Derek McMinn & Terry Smith)
Mr McMinn's latest invention, the Metal-on-Polyethylene PolyMotion® Hip Resurfacing device is now available on a custom basis, click here for more information. The PHR is an ideal solution for metal allergy sufferers who want to reap the same rewards as a standard Hip Resurfacing. For further information, please watch Mr McMinn's latest video lecture available here.