BHR Petition to S & N by Mr. McMinn
Today marks the eighteenth year of the Birmingham Hip Resurfacing (BHR) in clinical use!

Learn about the McMin Center Here
On 30th July 1997, Mr McMinn implanted the first

Birmingham Hip Resurfacing (BHR)
and the bone conserving prosthesis has
continued to produce excellent results for both men and women – in
experienced hands. Mr McMinn's fifteen year results showed that results for
women with osteoarthritis (OA) treated with a BHR are as good as the results
of men with OA treated with BHR. Watch this space for our eighteen year BHR
survivorship results which will be available soon.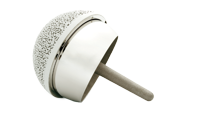 However
this milestone is not such a 'happy' birthday. On June 4th 2015, Smith &
Nephew –  the manufacturer of the BHR –

released a statement
announcing a 'voluntary recall' of the smaller
sizes of the BHR predominately used in women, citing data from the National
Joint Register (NJR) which reflected the total results from experienced
surgeons, inexperienced surgeons and trainee surgeons. The latter two groups
have significantly lowered the average results, enabling Smith & Nephew to
use this as a representation for all small size BHRs. This 'voluntary
removal' was undertaken without consulting any experienced and higher-use
surgeons, ignoring the results of experienced surgeons like Mr McMinn.The McMinn Centre has started an online petition to Smith & Nephew proposing
they reverse their decision and instead allow only experienced surgeons such
as Mr McMinn to use the smaller sizes of BHR. You can view and sign the
petition if you wish to support it by clicking the button below: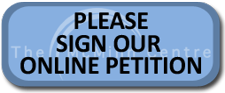 Thank you for your support.